Podere Ciona
Tuscany - Italy
The Winery
Perched as high as one can go in the Chianti Classico region, the story of Podere Ciona is largely one of altitude. Situated at the top of a mountain-sized hill above Gaiole, the south-facing vines cover just 5 hectares but span 490-625 meters. At that height, you can stand in the vineyards and literally watch as clouds and weather systems part to go around the region. Dense woodland forests contrast the Gatteschi's manicured vineyards and silvery olive trees, and the estate enjoys a cooler climate than one might expect in Tuscany (especially at night). While various pockets exist at different altitudes, the soil is largely a mixture of quartz arenite (sandstone), schist, and marl – ideal for high-quality Sangiovese. Combined with the cool meso-climate, these rugged soils help to sculpt powerful wines of great tannic and acidic prowess. Lorenzo's Chianti Classico Riserva, for example, can age comfortably for 15 years, and for many 'Le Diacce'—the family's tannic, architectural Merlot—actually recalls the Right Bank. The addition of a little (true) Alicante Bouschet often lends a fascinating layer of earth-spice to the wines.
Because of the estate's small size, Lorenzo and his father, Franco, are able to personally track and oversee even the smallest detail contributing to their wine. Not only do they pick by hand, but at harvest, instead of whole clusters, they carry out an individual, grape-by-grape selection. The result? A maximum of one bottle per plant for all their efforts – sometimes a little less. Of course, both their size and location also come with inherent challenges. For example, in 2008 a single, 30-minute hailstorm took out their entire crop (1 hectare) of Merlot, and in 2013, an unusually hot summer cut the estate's production by one third (although it also led to some rather amazing concentration). The range of soils, too, makes it an ongoing challenge to find the perfect balance. "Vines that grow in schist are happier," says Lorenzo, "and produce fatter, more harmonious wines, whereas the quartz and bedrock lend themselves to more angular, mineral-driven fruit." Crafting that perfect weave each year is, of course, the beautiful, ongoing enological puzzle that is Podere Ciona.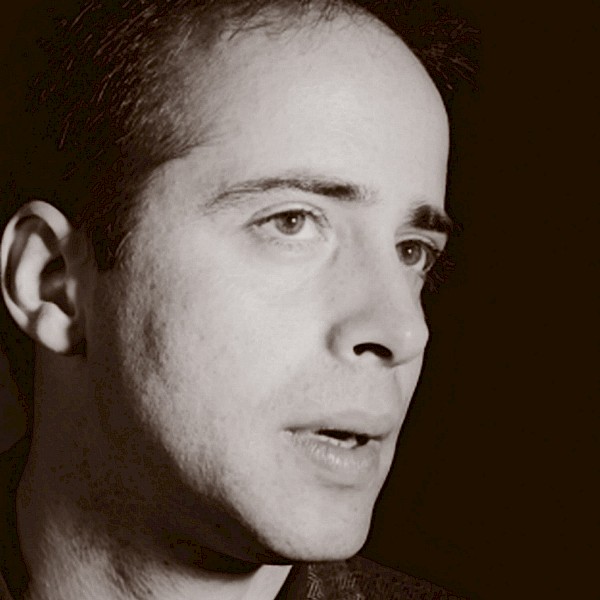 Enologist

Vincenza Folgheretti

Grapes Grown by Winery

Alicante Bouschet, Merlot, Sangiovese

Vineyard Size

5.0 ha

Winemaker

Lorenzo Gatteschi

Winemaker Biography

In addition to making stunning, small batch wines with his dad, Lorenzo Gatteschi helped found Small Vineyards and remains one of two Italian partners at August Imports. While he has lived extensively in the States, Lorenzo now spends most of his time at the family's high-altitude estate in Chianti Classico.

Winemaker Generation

2nd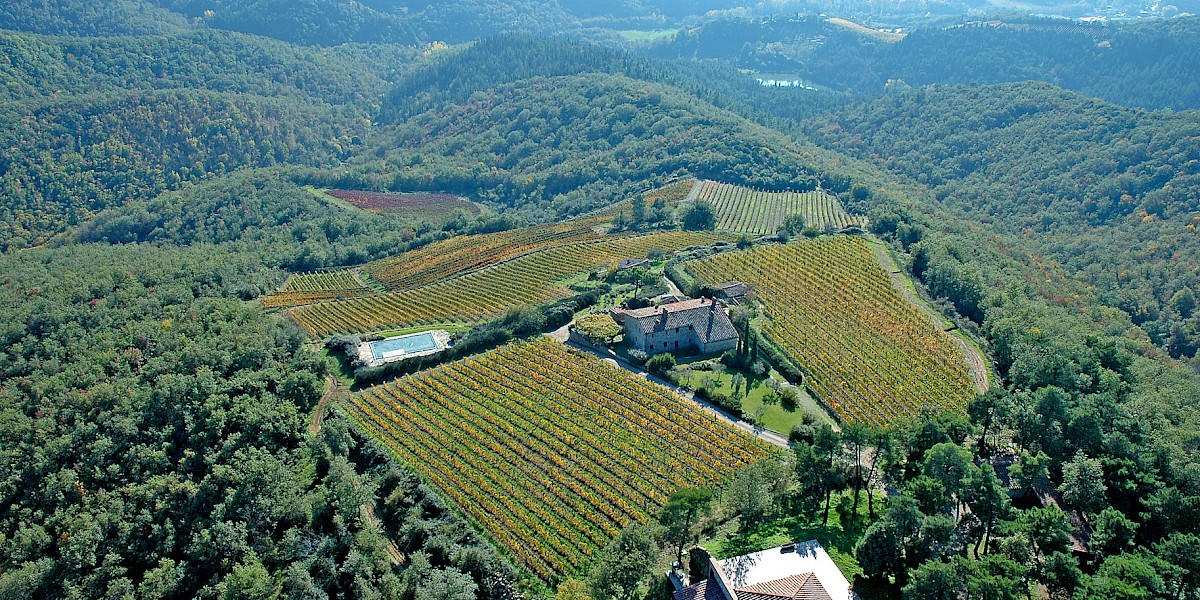 Chianti Classico Riserva D.O.C.G.
The Gatteschi family specializes in Chianti Classico Riserva - and yet they make precious little on their tiny, manicured farm above Gaiole. Structured and elegant, this high altitude Riserva represents both the literal and figurative "peak" of Chianti Classico. Layers of cherry, blackberry, and earthy beets co-mingle with balanced, taut tannins. Aged in a blend of new, 2nd, and 3rd passage French barriques for at least 18 months, this is a Sangiovese that could easily age for 10 years.
Color

Deep ruby red

Nose

Elegant, with dark cherry and woody spice

Palate

Well-balanced, with big, high altitude structure and tannins

Finish

Prolonged, elegant, medium+ finish

Vineyard Location

Chianti Classico DOCG, Tuscany

Vineyard Size

1.80 ha

Varietals List

95% Sangiovese
7% Merlot
1% Alicante Bouschet

Farming Practices

Organic farming (non-certified), including dry-farming; grapes picked by hand; all native yeasts

Elevation

490-580 m

Soils

Primarily quartz arenite, some clay schist and marl

Maturation Summary

In 20-30 HL French barrels for 24 months and bottled for 12 months

Alcohol

13.0 %

Acidity

5.98 g/liter

Annual Production

10,750 bottles
Le Diacce Merlot Toscana IGT
Grown at high altitude in Chianti Classico (approximately 1,800 feet above sea level), this Merlot from Podere Ciona is remarkably clearheaded, with great tannic tension, dark fruit, and subtle layers of earth spice and smoke. With a production of just 4000 bottles, this structured, ageable wine is one of our favorites and if you should find one of the few available, it's not to be missed!
Color

Deep purple red

Nose

Earthy spices, chocolate, and toasted nuts

Palate

Wild berries with concentrated, well-structured tannins

Finish

Prolonged finish, with lingering aftertaste of spice

Vineyard Location

Toscana IGT, Tuscany

Vineyard Size

0.8 ha

Varietals List

98% Merlot
2% Alicante Bouschet

Farming Practices

Organic farming (non-certified), including dry-farming; grapes picked by hand; all native yeasts

Elevation

490 m

Soils

Primarily quartz arenite, some clay schist and marl

Maturation Summary

In French barrels for 24 months and bottled for 12 months

Alcohol

13.0 %

Acidity

5.96 g/liter

Annual Production

4,000 bottles