The Winery
An enologist himself, winemaker Salvatore Lovo long worked as a consultant in other areas of Italy, including Tuscany, the Marche, and Abruzzo. Today, alongside his daughter, Silvia, Salvatore focuses on historic varietals that help to define his own region in the hills near Padua. One of these is Fior d'Arancio, verily the estate's crown jewel. A rare clone of Moscato Giallo, Fior d'Arancio (trans. "orange blossom"), grows in a tiny zone of just a few square miles, and is famous for its stunning, citrus-driven aromatics. It's estimated that no more than a dozen estates here work with Colli Euganei Fior d'Arancio, and Salvatore's own family helped elevate its status to DOCG. Written records going back to the 1300s have traced Fior d'Arancio to the eastern Mediterranean, and old-timers still refer to it as Moscato Sirio (Syrian Moscato).
In addition to the 17 hectares of high-altitude vines that Salvatore Lovo owns, the winemaker also has long-term contracts with a number of local, organic-minded families who all farm tiny parcels of 1-3 hectares. In this way, he is able to produce both single estate wines and also pursue a series of other projects – including La Perlina Moscato – and partner with the likes of Andrea and Alberto Bocelli.
Rising up from the flat, expansive Po River Valley where so much of the Veneto's white wine is produced, the ancient Colli Euganei, or Euganean Hills, stand alone in a multitude of ways. Most notably, this green archipelago of hills has long been known for producing wines with pronounced acidic poise and aromatics. The mounts themselves emerged some 2 million years ago, as seawater receded around the site of great, underwater volcanoes. The resultant combination of volcanic and calcareous soils today invests the region's wines – even the reds – with a minerality, freshness and persistency that can't be repeated in the surrounding lowlands.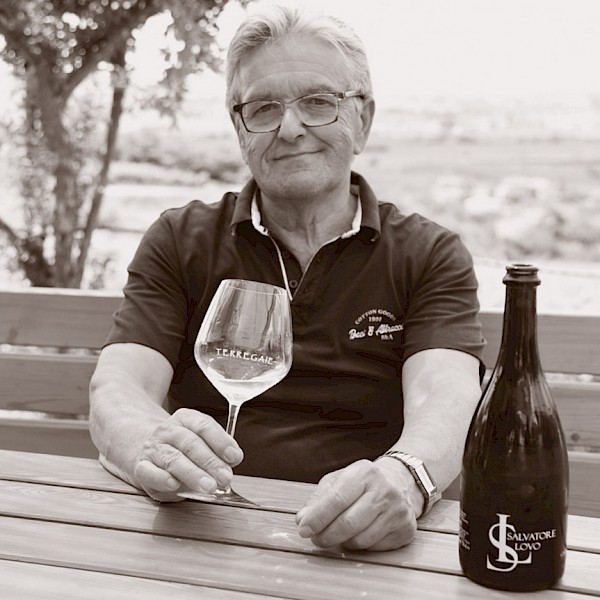 Enologist

Salvatore Lovo and Andrea Senigallia

Grapes Grown by Winery

Cabernet Franc, Cabernet Sauvignon, Carmenere, Chardonnay, Glera, Merlot, Moscato Giallo, Sauvignon Blanc

Vineyard Size

105.0 ha

Winemaker

Salvatore Lovo

Winemaker Biography

The father-daughter team of Salvatore and Silvia Lovo continue to shine bright as they expand their family's repertoire beyond Prosecco and Moscato. A short distance from Venice, they consistently take their cool climate wines in new directions that both surprise and impress.

Winemaker Generation

2nd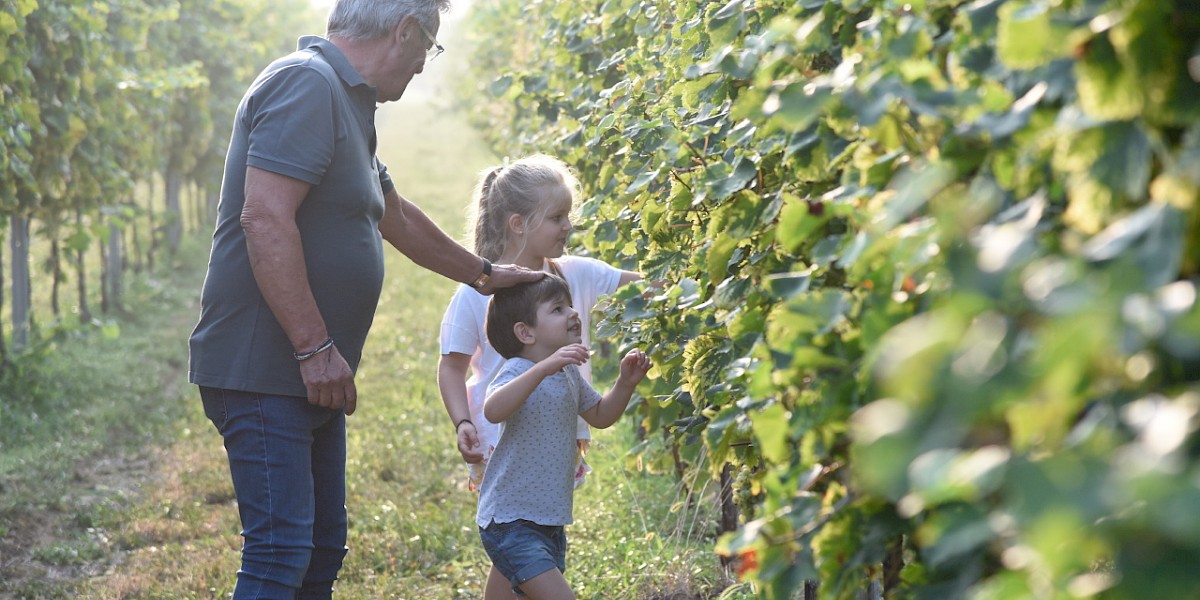 Colli Euganei Fior d'Arancio Spumante DOCG
One whiff of this stunning sparkler and you'll understand the name, which translates to "orange blossom". Colli Euganei Fior d'Arancio is one of the world's most unique wines: a rare clone of Moscato Giallo that, when well-managed, is sweet on the mid-palate, then crisp and mouth-watering on the finish. Wow! Produced by Salvatore Lovo, a true hands-on winemaker, and one of only a dozen that can produce this particular DOCG. Perfect for dessert or brunch!
Color

Pale golden yellow

Nose

Sweet orange blossom, tangerine, and meyer lemon

Palate

Sweet on the mid-palate, with a clean, mouthwatering finish

Finish

Refreshing, delighful, with balanced structure, and a medium+ finish

Vineyard Location

Fior d'Arancio Colli Euganei DOCG, Veneto

Vineyard Size

17 ha

Varietals List

100% Moscato Giallo

Farming Practices

Sustainably farmed, including dry-farmed; grapes picked by hand

Elevation

300 m

Soils

Clay and volcanic rock

Maturation Summary

Bottled for 0 months

Alcohol

7.0 %

Acidity

7 g/liter

Residual Sugar

11.2 g/liter

Annual Production

9,996 bottles
Prosecco DOC Rose Brut Millesimato
Dynamic father/daughter winemaking team Salvatore and Silvia Lovo delightfully embody what we look for in our producer partners: a true dedication in the fields, innovation in the cellar, and a wondrous skill in making expressive, vibrant wines. Their artisanal Prosecco Rose boasts beautiful notes of lilac, raspberry, dried mint, and crushed gravel. The color is sunset-perfect; bright and delicate. Hard to imagine a more quaffable aperitif! Perfect with oysters, smoked salmon, and gourmet cheese.
Color

Delicate light pink

Nose

Red berries and blossoms

Palate

Fresh and crisp, with persistent perlage

Finish

Clean, refreshing, and persistent

Vineyard Location

Prosecco DOC, Veneto

Vineyard Size

17 ha

Varietals List

86% Glera
14% Pinot Noir

Farming Practices

Sustainably farmed, including dry-farmed; grapes picked by hand

Elevation

300 m

Soils

Clay and volcanic rock

Maturation Summary

In Steel for 3 months and Bottled for 1 month

In Steel

3 months

Alcohol

11.5 %

Acidity

6 g/liter

Residual Sugar

12.5 g/liter

Annual Production

18,000 bottles
Prosecco Millesimato DOC
For years, Vittorio Lovo was (literally) the "face" of our Small Vineyards portfolio. He had an unforgettable smile. A WWII veteran, Signor Lovo was good, loyal to the core, and – above all – an Italian winemaker. His son, Salvatore, now carries on their tradition, producing this immaculate, mineral-laden Prosecco that, for our money, is a torch-bearer of quality and expressiveness in a landscape of bubbly "sameness". Made in small batches, only 1 bottle per plant.
Color

Pale yellow

Nose

Mineral-driven, with hints of stone fruit

Palate

Clean and bright, with tight perlage

Finish

Fine and crisp, with a persistent, long mouthfeel that's honest, elegant and lively

Vineyard Location

Prosecco DOC, Veneto

Vineyard Size

17 ha

Varietals List

100% Glera

Farming Practices

Sustainably farmed, including dry-farmed; grapes picked by hand

Elevation

150 m

Soils

Clay and volcanic rock

Maturation Summary

Bottled for 0 months

Alcohol

12.0 %

Acidity

6.1 g/liter

Residual Sugar

12 g/liter

Annual Production

24,000 bottles